ProductContent
Campfire Chronicles - LWL Tee
$
28.00
You Save:

$ -28.00

(100%)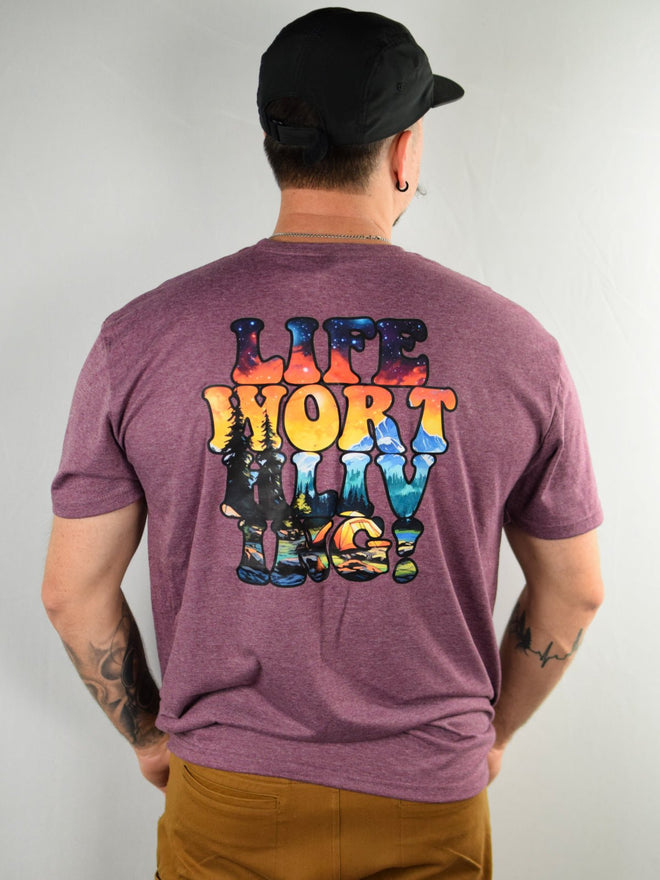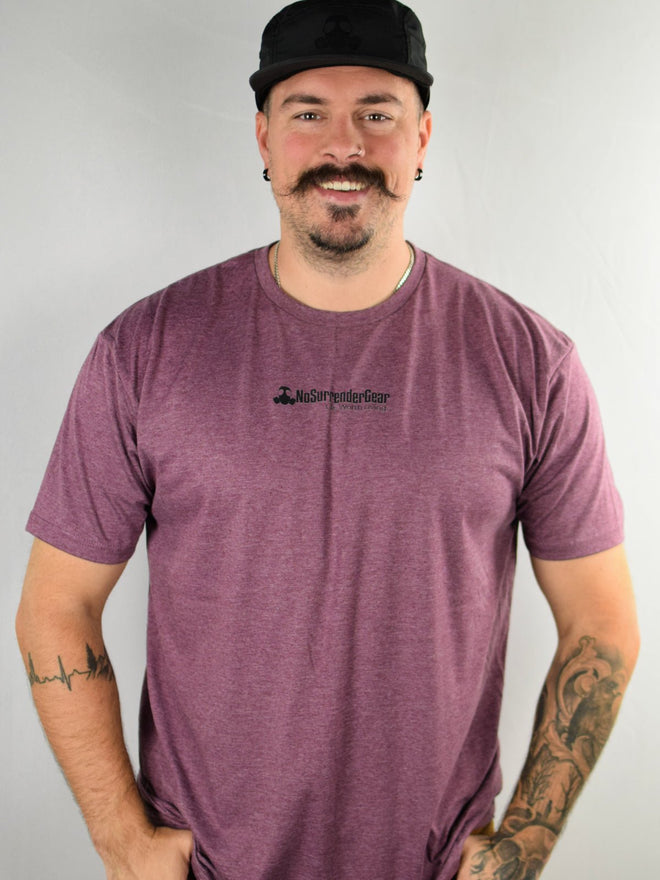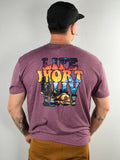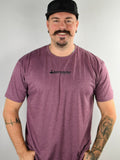 Campfire Chronicles - LWL Tee
$
28.00
You Save:

$ -28.00

(100%)
Product Description
Description

Returns & Exchanges
Description
"Campfire Chronicles" Tee – a blend of 60% polyester and 40% cotton, embodying comfort and style. This tee features a captivating design, melding a serene camping scene within bold "Life Worth Living" bubble letters, all centered around a campfire's warmth.
Step into a realm of exploration and wonder with our unique masterpiece: a double-exposed image that seamlessly intertwines a serene camping scene within the bold embrace of "Life Worth Living" in groovy bubble letters. As the backdrop of nature's beauty unfolds, these words serve as a constant reminder of the vibrant journey that awaits.
The harmonious fusion of the camping scene and the expressive message captures the essence of embracing life's adventures. Amidst the tranquil landscapes, the powerful affirmation becomes a guiding mantra, motivating you to seek joy in every moment.
Experience the allure of our "Campfire Chronicles" Tee, where nature's beauty merges with an empowering message. With its perfect blend of polyester and cotton, this tee ensures both comfort and style, inviting you to wear your passion for exploration. Let the tee inspire you to live a life filled with memorable moments, where every experience becomes a testament to the inherent worth of living life to the fullest.
Returns & Exchanges
We realize that you make choices in the buying process and we want you to be happy with your purchase. Returns/exchanges can be necessary, and we will do our best to meet reasonable expectations when these situations arise.
No returns or exchanges after 30 days.
Click the link below to read more!