ProductContent
Grizzly Pack
$
160.00
$ 160.00
You Save:

$ 0.00

(100%)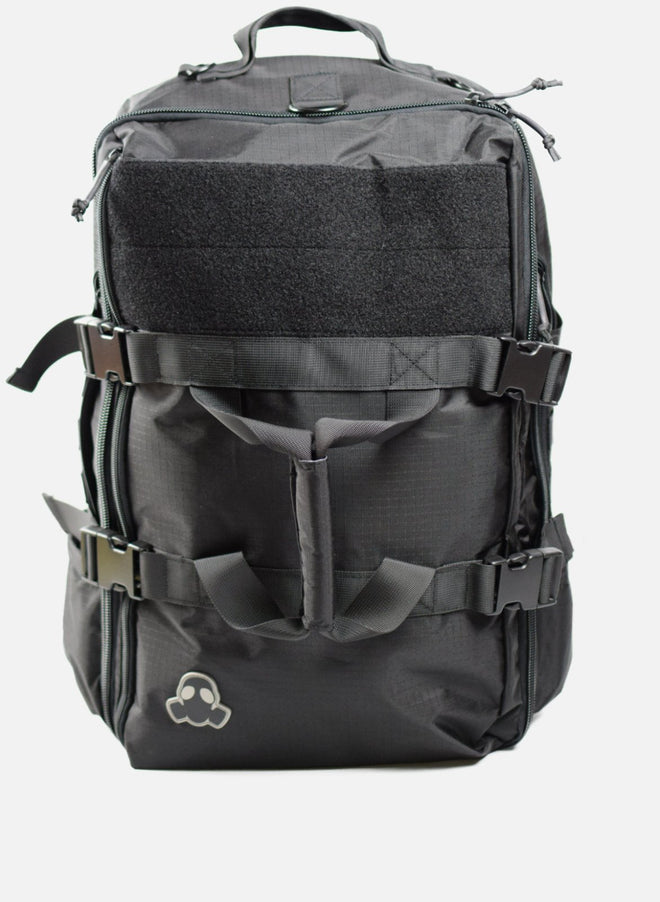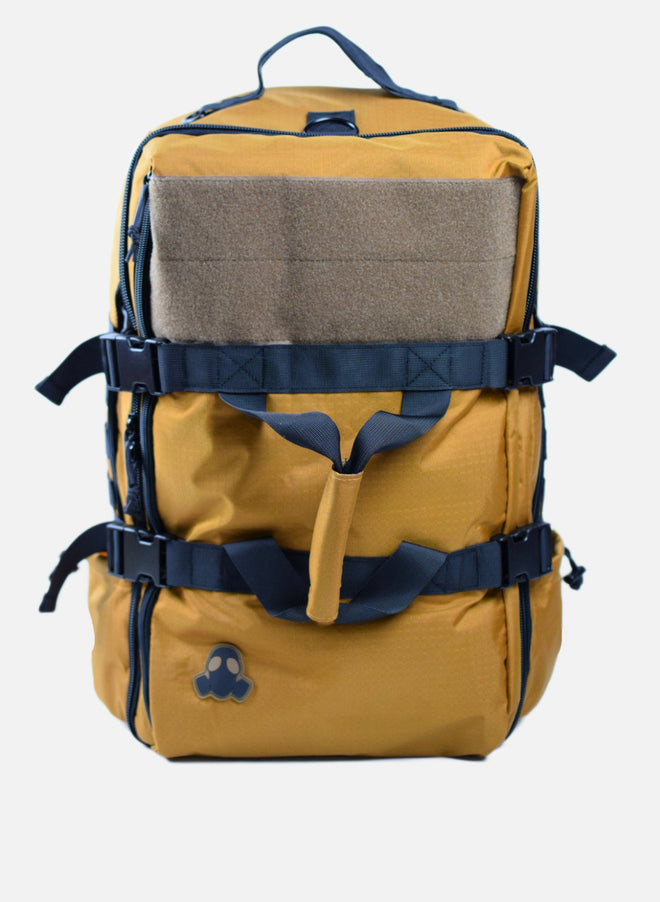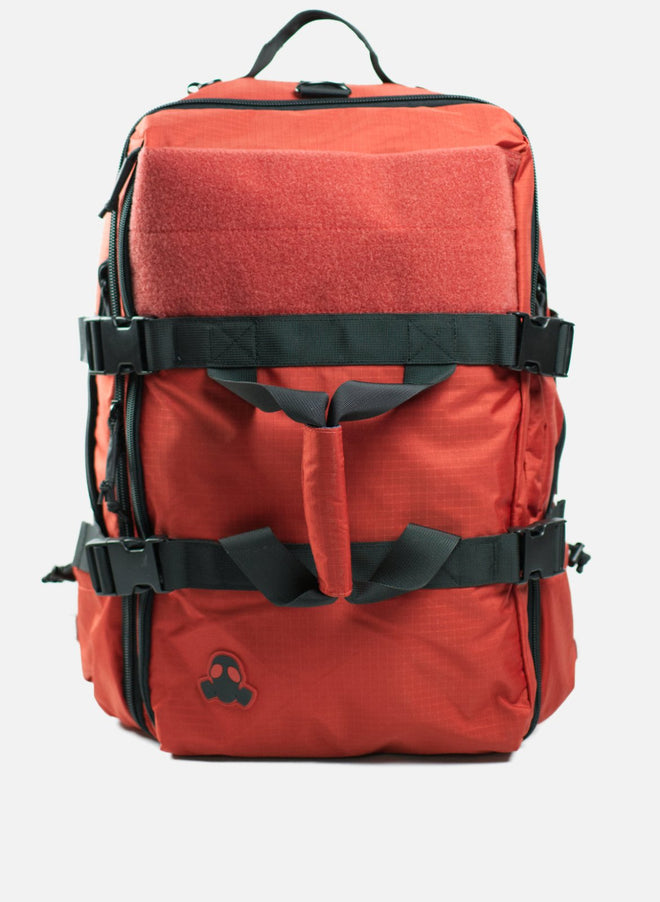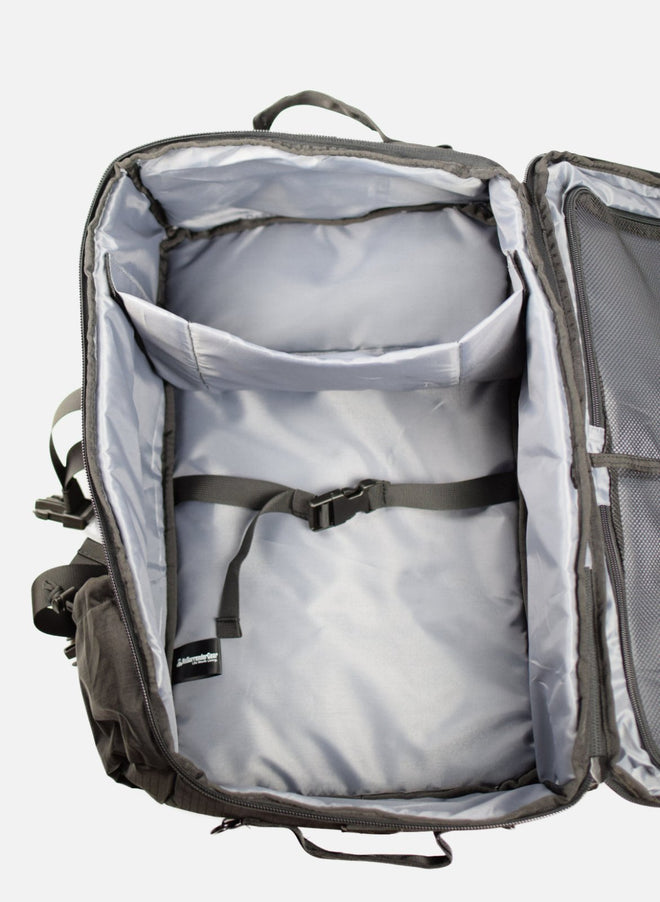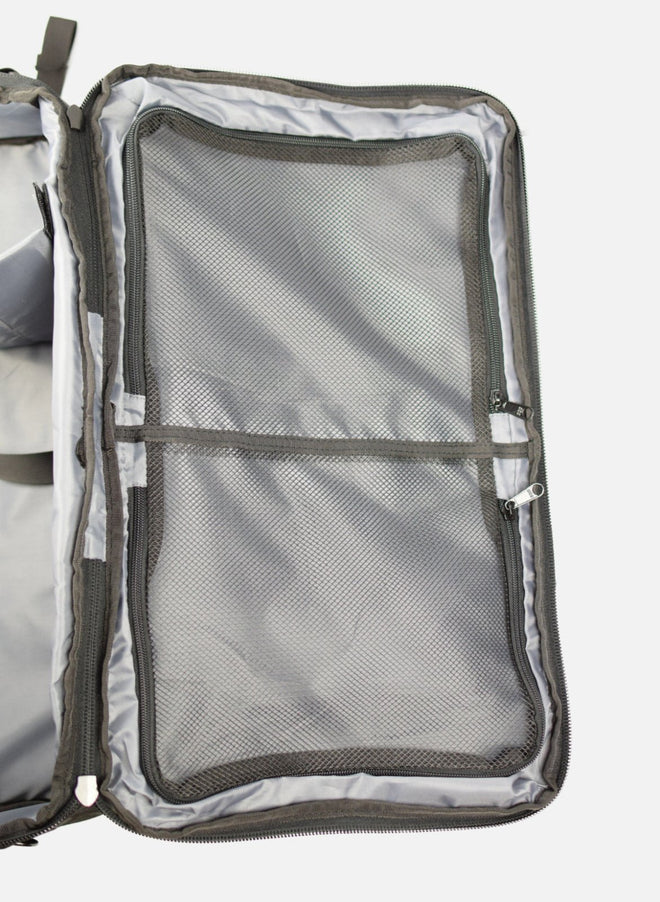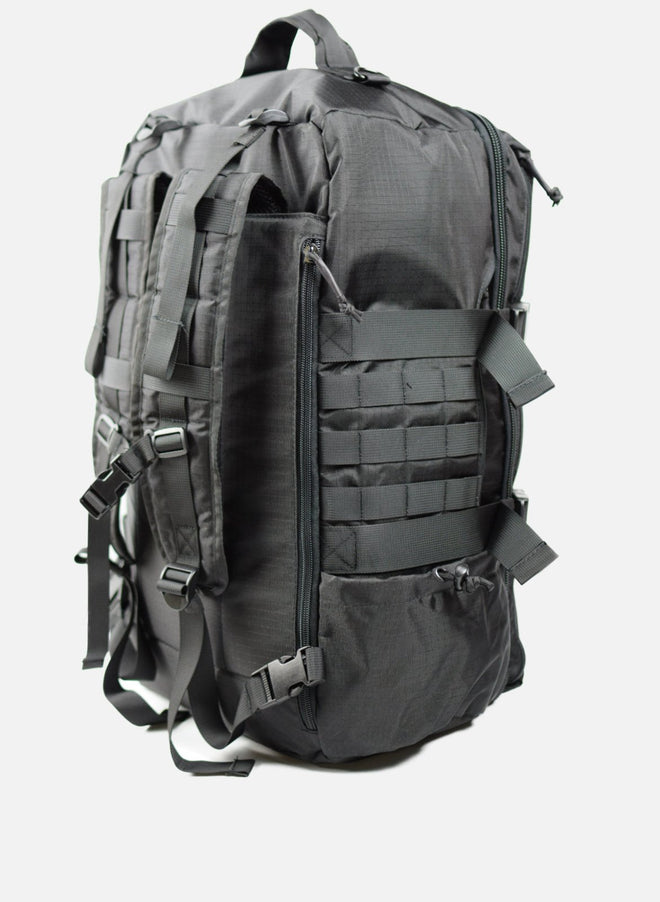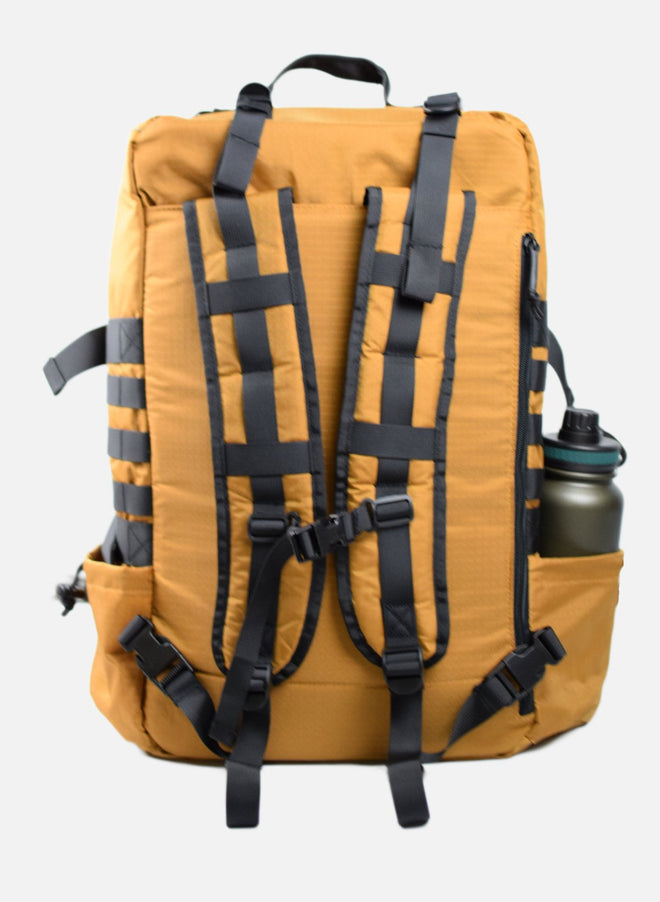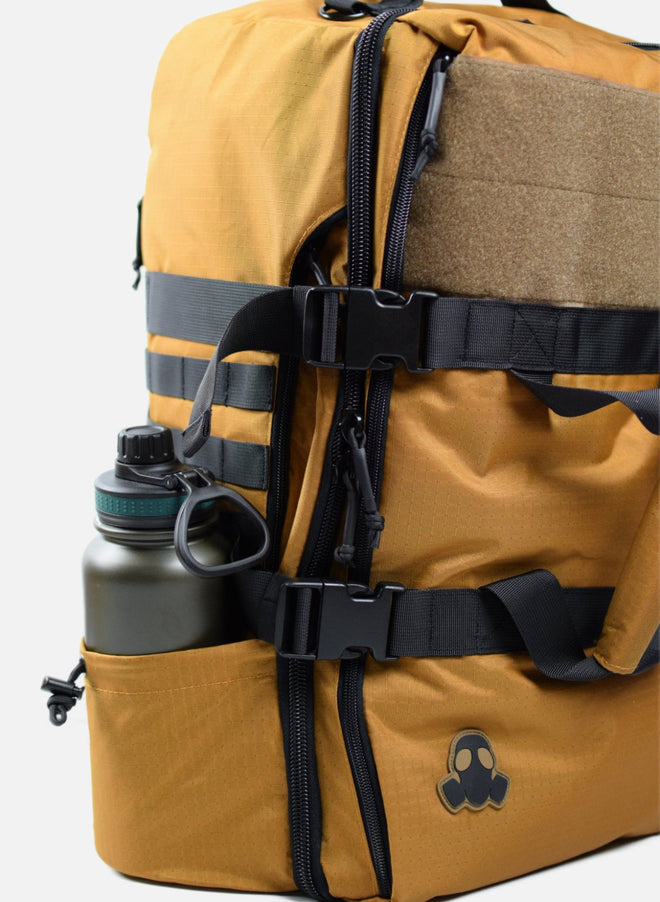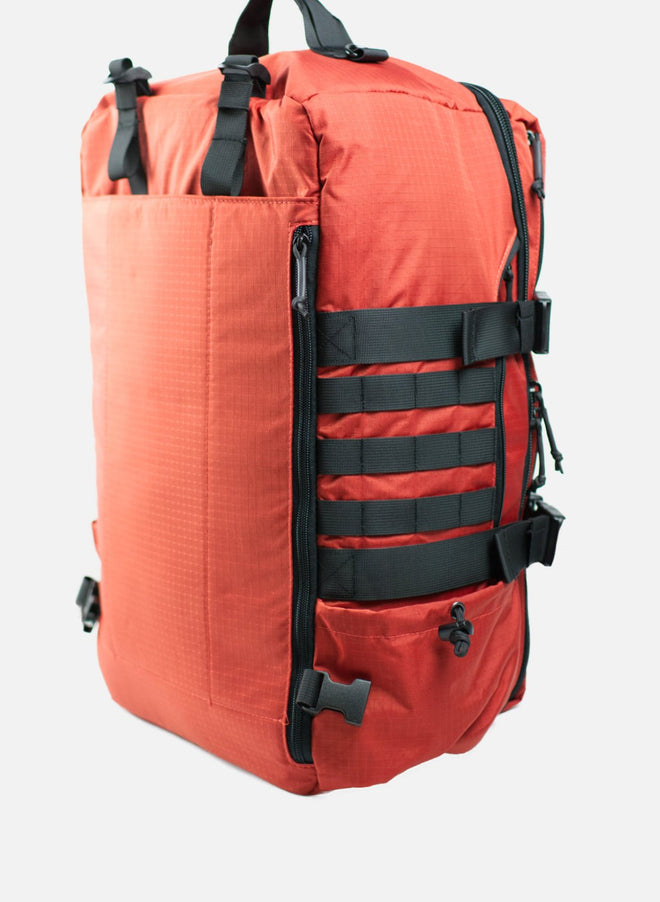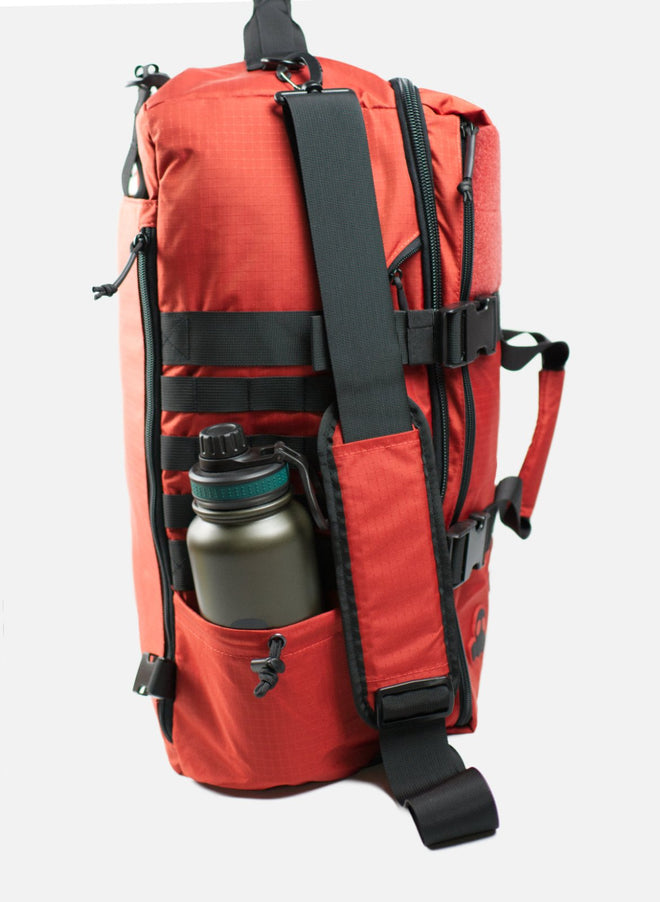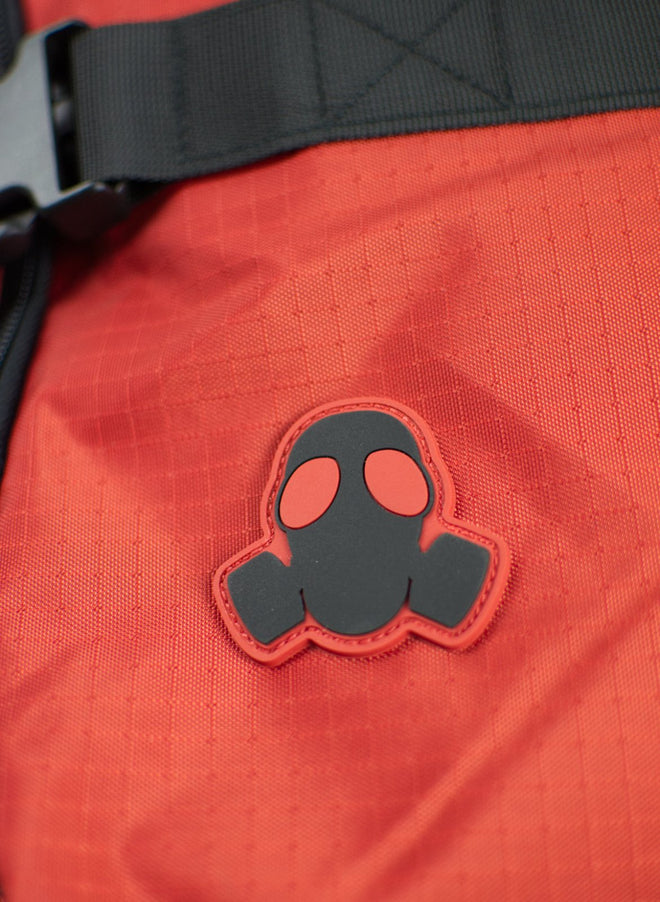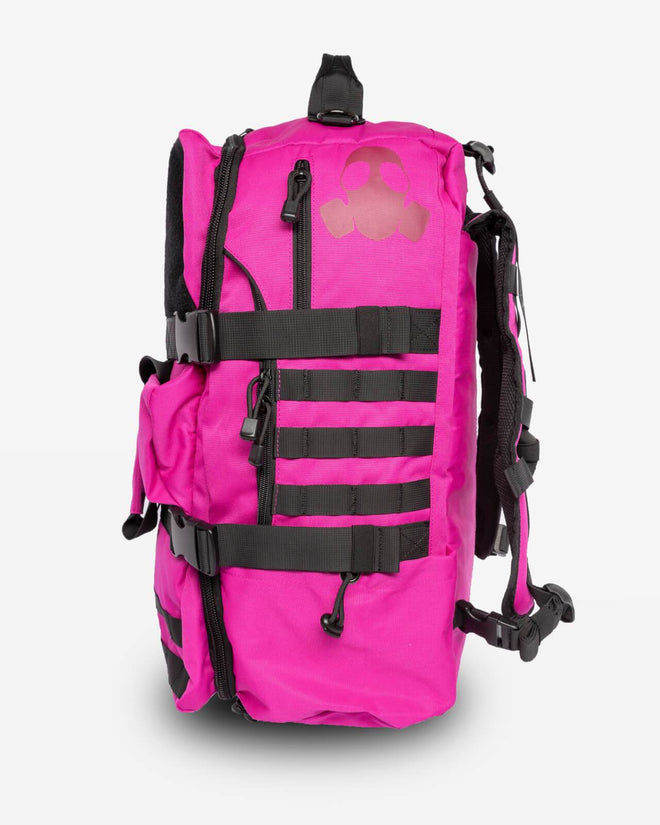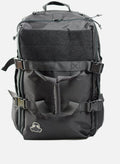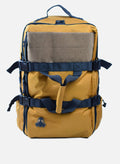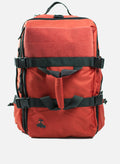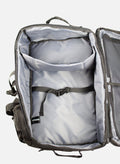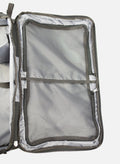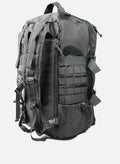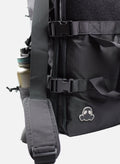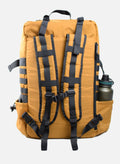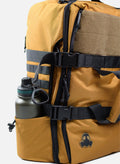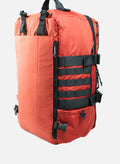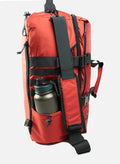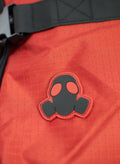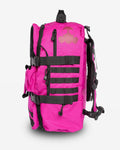 Grizzly Pack
$
160.00
$ 160.00
You Save:

$ 0.00

(100%)
Product Description
Description

Features

Geared Up Guarantee
Description
Introducing the all-new Grizzly Pack: A timeless favorite in the NSG lineup, the Grizzly holds its position as the original and unparalleled bestseller, now enhanced with an array of exciting features that redefine adventure. What makes the Grizzly stand out? It's simple: unmatched ruggedness, astonishing versatility, and an extraordinary capacity to carry everything you need and more!
Crafted from 420D Ripstop nylon, fortified with a PU waterproof coating, the Grizzly Pack is built to conquer the elements and safeguard your gear. Embracing innovation, we've integrated a full-length lid pocket to maximize storage possibilities, ensuring your essentials are always within easy reach.
Inside, you'll discover a transformation: larger internal mesh pockets provide ample space for efficient organization, and the addition of an exterior flannel-lined laptop pocket guarantees your technology stays snug and protected. But that's not all – we're including an antimicrobial laundry bag, a testament to our commitment to hygiene and convenience.
Venture forth into a world that demands gear as adaptable as you are. Whether you're traversing rugged terrains or navigating urban landscapes, the Grizzly Pack rises to every challenge, reminding you that life's worth living when you're prepared for anything.
Wait, there's an extra touch of delight – each Grizzly Pack now arrives with one randomly chosen NSG Patch to infuse your style with personality. Need more patches to match your mood? We've got you covered with a selection available for purchase. Embark on your next adventure with the all-new Grizzly Pack – where the fusion of innovation and time-tested reliability creates a journey that's not only worth living but worth cherishing.
Features
Dragonfruit: 900 D Nylon | All other colors: Made from 450D Ripstop Nylon with waterproof coating
SBS Zips
Bar-tacked BackPack straps
Our Classic Tri-Carry design (BackPack, Duffle, or Luggage Carry
External Flannel Lined Laptop Pocket
Heavy Duty D-Rings, Zippers, and Buckles
Anti-Microbial lined laundry bag included
Fits Major airline carry-on standards
Dimensions: 21 x 13 x 10 (inches)
Volume: 45 Liters
Geared Up Guarantee
At NoSurrenderGear, we proudly stand behind our packs. We build durable packs from quality materials that help give you peace of mind in the buying process. Items with manufactured defects in the materials or build quality will be replaced or repaired at our discretion for the Pack's Lifetime. The lifetime of our packs is determined by considering factors such as time since purchase, conditions of use, and maintenance.
Click the link below to see what is covered!
Custom Area
---
buy now

Best Money I've Ever Spent

It is awesome! I travel for work and it is perfect for a quick trip. There is sooo much space with all the pockets! Love it and the patches I got too!!!
Backpack Carry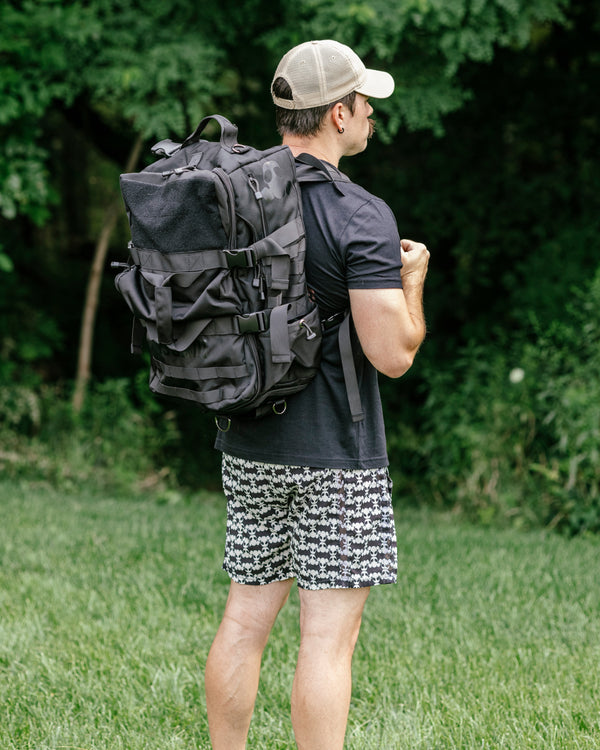 Duffle Carry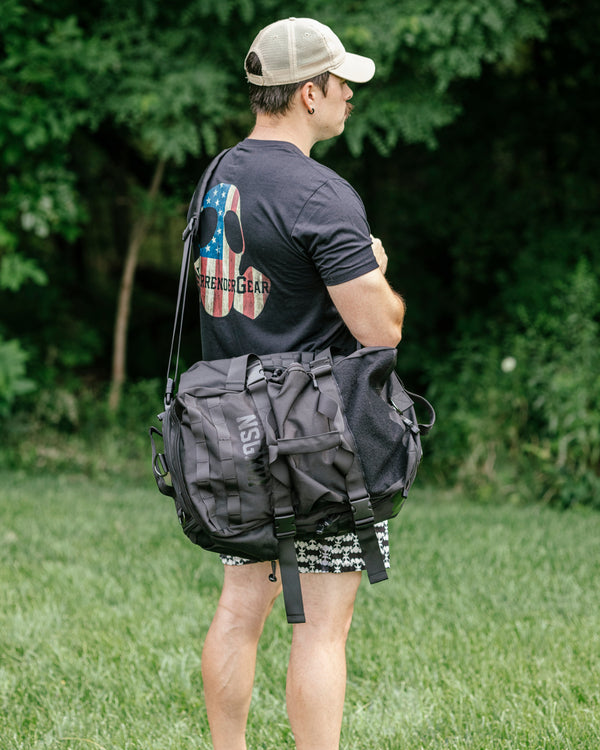 Suitcase Carry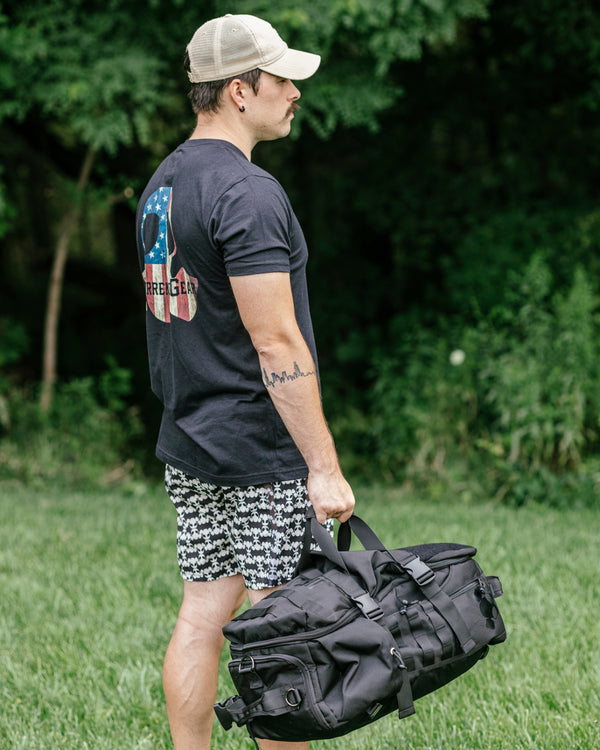 Perfect for the Gym, Camp, or Travel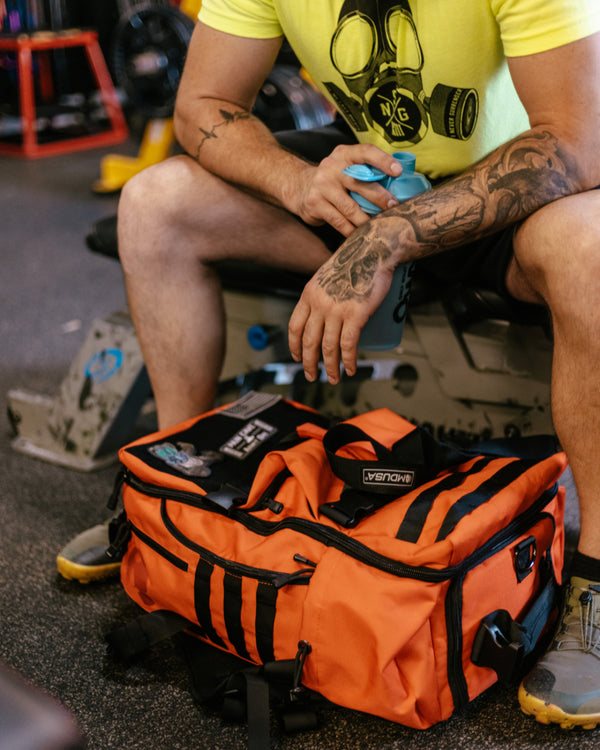 buy now

Perfect Pack

No wasted space, easy-access to my gear… perfect for an easy weekend camp or short trip!
Reviews
See What Others Are Saying
Amazing Bag
I have many different activities throughout my day. I typically work in a vehicle and it sits nicely in the passenger seat. I am able to access what I need when I need it quickly. I have also used this pack for travel it was perfect. I have not used it for a day like yet, but I am confident it would be comfortable. This bag holds ALL my gear and is still comfy for work day wear. It has plenty of pockets with easy access. I love that it can change from a backpack to a duffel. I also comes with a separate bag for my stinky work out gear! I bought the Grizzly in lava color and get compliments on it daily! This bag is amazing! I highly recommend it!!!
Rebecca M.
The Best Backpack
I couldn't be happier with this pack. Tons of space and compartments, comfortable to wear, and such a bright color that my body will easily be spotted if I fall to my death on a hike.
Nicole R.
Fantastic Pack
I just received my pack. It's very well designed and versatile. As former military I spent a good portion of my life living out of a bag, if I had this one it would have been so much easier. I do a lot of traveling so I'm very excited to put it to the test. The Velcro and molle panels are the cherry on top. I'll definitely be purchasing some more NSG for EDC. 11/10 would highly recommend.
Alex R.
Custom Area
TRULY AWESOME!!!!
THIS BAG IS THE BAG OF ALL BAGS!!! YOU COULD PUT A SMALL HOUSE IN IT!!! EVERYTHING FITS PERFECTLY. BACKPACK OR DUFFLE BAG IT CARRIES LIKE A DREAM.
Fit it all!
This bag is the BOMB! I traveled with 2 weeks worth of clothing I also got from No Surrender Gear and I still had extra room. Great job on finding the best use for space! I love how it uses water repellent material and you can carry the bag as a backpack, duffel shoulder strap or, duffel hand strap. My favorite so far! It is super light even when loaded down because the butt pad relieves a ton of weight in your shoulders, which I need with a bad back! I encourage you to buy this if you're on the fence. Money is made daily, good memories in the outdoors are a dime a dozen!! Cheers!
GOES EVERYWHERE WiTH ME
Yo, I'm telling you, let's just start with these hardy zippers. Built to be beat up. Strong and smooth. Now, let's talk about these loud-ass colors that fit my personality perfectly. I have the orange one and it is a STRONG ORANGE, at least a 315# clean and jerk. The storage and pockets are amazing, plenty of room. Could fit a juvenile black bear in there if ever need be. It goes everywhere with me to boot. From flights to no man's land to just simply staying at a friend's house. Love this thing.
Best bag
Fits all my Gear nicely! Also nice feature to be able to carry it as a backpack or a duffel bag!