ProductContent
Mountain Morning - LWL Cami Tank
$
28.00
You Save:

$ -28.00

(100%)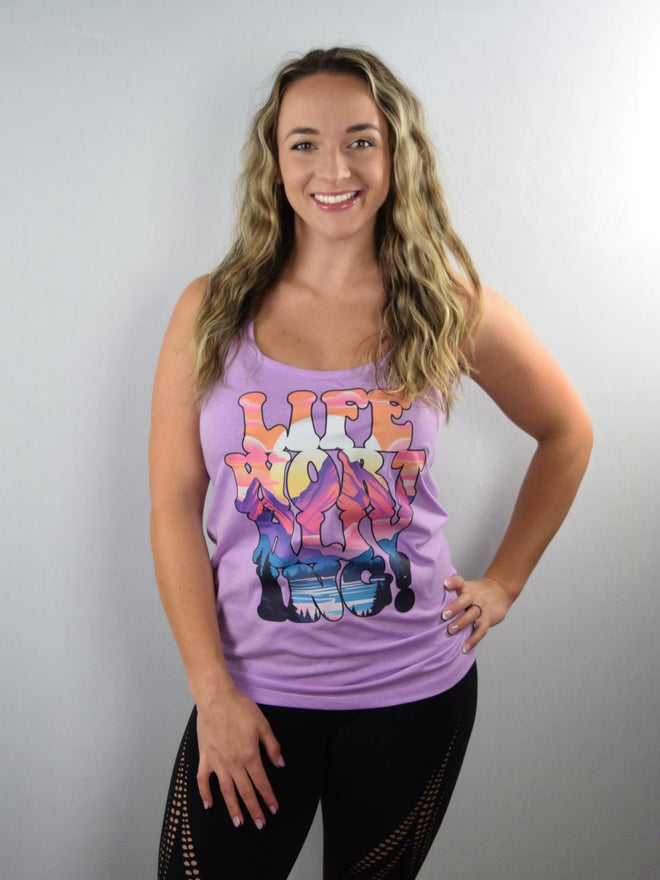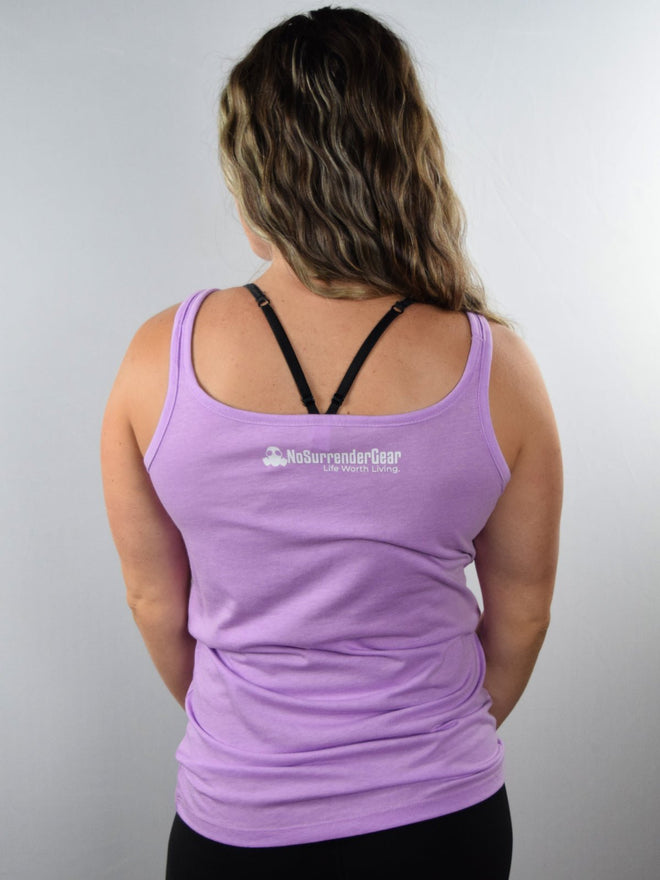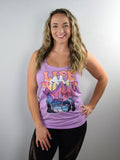 Mountain Morning - LWL Cami Tank
$
28.00
You Save:

$ -28.00

(100%)
Product Description
Description

Returns & Exchanges
Description
Presenting our "Mountain Morning" Cami Tank– an exquisite fusion of 60% polyester and 40% cotton that promises both comfort and style. This tee is more than clothing; it's an artistic canvas that tells a story.
Envelop yourself in the magic of dawn with our unique masterpiece: a double-exposed image seamlessly merging the tranquil hues of a pink and blue Mountain Sunrise scene with the heartfelt declaration "Life Worth Living" captured in groovy bubble letters. As the mountains stand tall against the rising sun, the words serve as a constant reminder of the inherent beauty in every moment.
The harmony of nature's serenity and the empowering message creates a visual and emotional connection. Amidst the awe-inspiring landscape, the affirmation becomes a mantra, urging you to cherish life's marvels.
Embrace the allure of our "Mountain Morning" Cami Tank, a harmonious blend of polyester and cotton that ensures comfort and style. Wear it as a symbol of your appreciation for life's beauty, allowing each day to unfold with the promise of new adventures and experiences that make life truly worth living.
Kaelee is wearing a Medium.
Returns & Exchanges
We realize that you make choices in the buying process and we want you to be happy with your purchase. Returns/exchanges can be necessary, and we will do our best to meet reasonable expectations when these situations arise.
No returns or exchanges after 30 days.
Click the link below to read more!