ProductContent
Retro GTFO
$
28.00
You Save:

$ -28.00

(100%)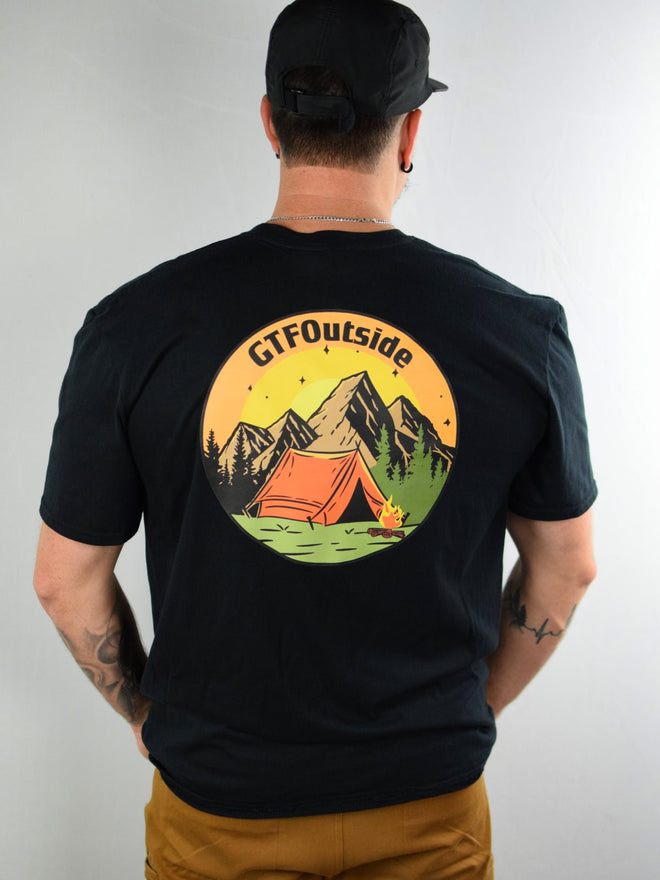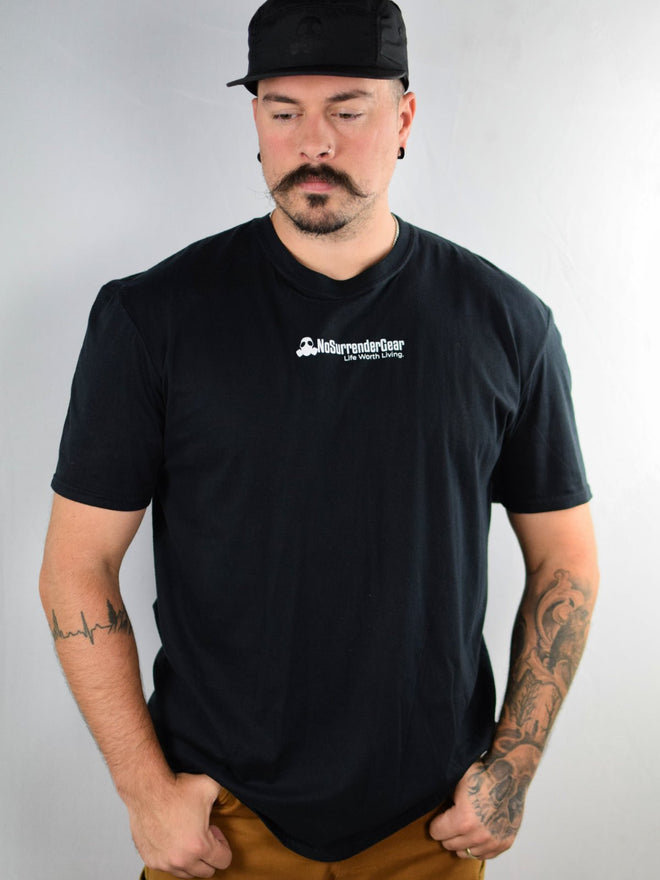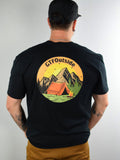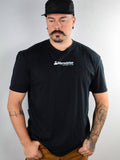 Retro GTFO
$
28.00
You Save:

$ -28.00

(100%)
Product Description
Description

Returns & Exchanges
Description
Introducing our "Retro GTFO" Tee – a 100% cotton tee that effortlessly combines comfort and style with the vintage allure of outdoor adventure. This tee features a captivating design, showcasing a retro-inspired sunset tent camping scene where the letters "GTFO" boldly adorn the sky.
Elevate your wardrobe with our unique masterpiece: a tee that takes you on a journey back in time while capturing the essence of an unforgettable camping experience. The retro sunset hues set the stage for the acronym "GTFO," encouraging you to "Get The Fuck Outside" and embark on a spontaneous outdoor escape.
The synergy of the design and the bold message creates a visual narrative that resonates deeply. Amidst the nostalgic sunset scene, this tee encapsulates the essence of seeking adventure, embracing nature's beauty, and living life to the fullest.
Experience the allure of our "Retro GTFO" Tee, a cotton tee that guarantees comfort and style. Wear it proudly as a tribute to the golden era of camping and your commitment to seizing outdoor opportunities. Let it inspire you to embrace the past, celebrate the present, and venture into the future with a spirit of adventure that echoes in every sunset hue.
This tee is 100% cotton and will shrink a half size.  Please order a size up. 
Austin is wearing an XL.  The shirt in this phot has been washed and dried to show any shrinkage on an XL in comparison to our blended tees.
Returns & Exchanges
We realize that you make choices in the buying process and we want you to be happy with your purchase. Returns/exchanges can be necessary, and we will do our best to meet reasonable expectations when these situations arise.
No returns or exchanges after 30 days.
Click the link below to read more!