ProductContent
Tent Treks Tee
$
28.00
You Save:

$ -28.00

(100%)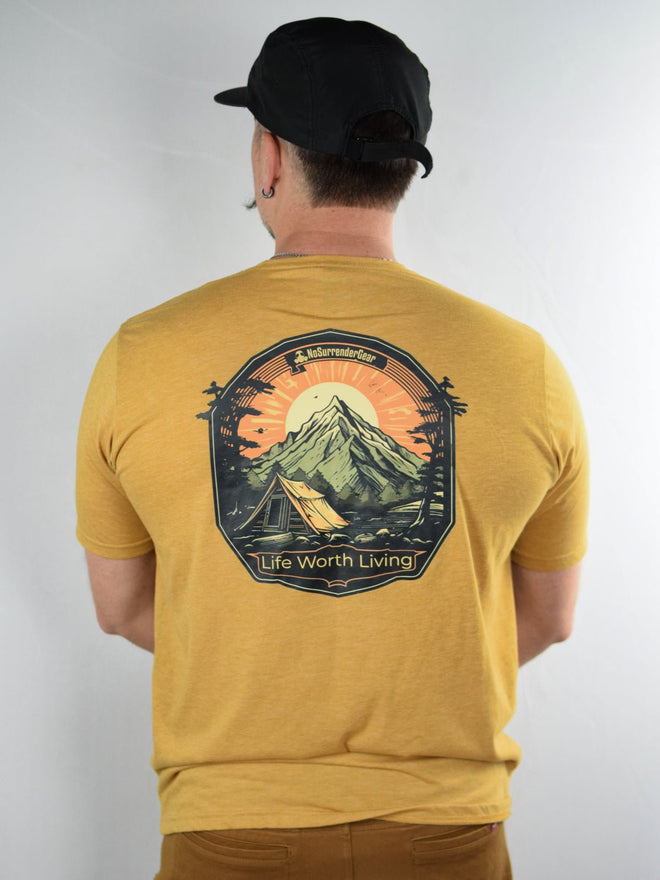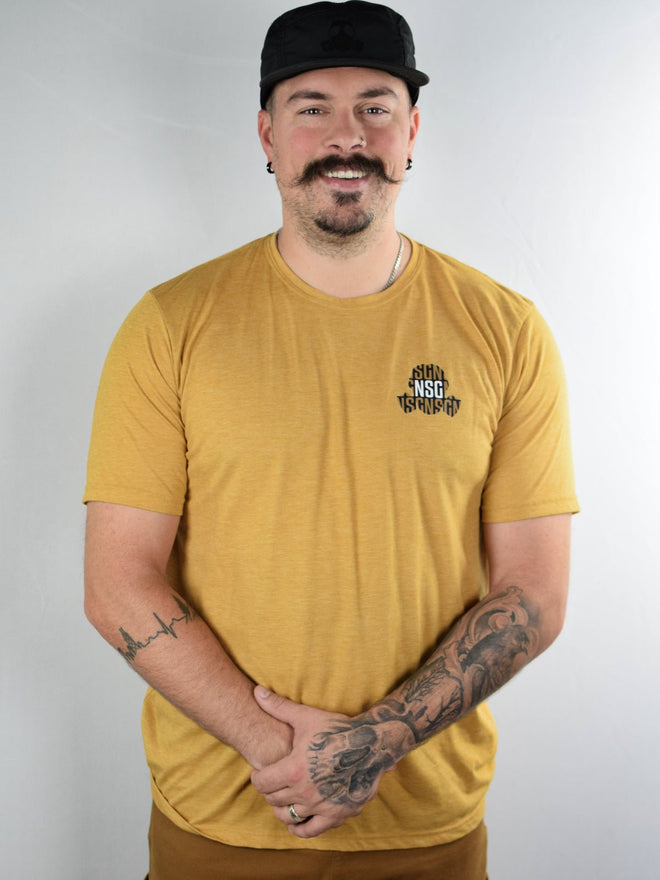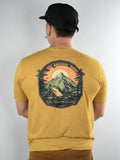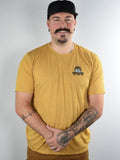 Tent Treks Tee
$
28.00
You Save:

$ -28.00

(100%)
Product Description
Description

Returns & Exchanges
Description
Introducing our "Tent Treks" Tee – a harmonious blend of 60% polyester and 40% cotton that combines comfort and style. This tee invites you to embrace a vintage and rustic aura, capturing the essence of a tent nestled amidst picturesque mountains. At the scene's base, a small banner reads "Life Worth Living."
Embark on a journey to the past with our unique masterpiece: a scene that transports you to a time of simplicity and rugged adventure. The sight of a campsite against the backdrop of majestic mountains ignites a sense of nostalgia and exploration.
The fusion of the vintage scene and the poignant banner creates a statement of profound value and appreciation for life. Amidst the natural beauty and tranquility of the mountains, the tee encapsulates the essence of treasuring every moment.
Experience the allure of our "Tent Treks" Tee, a blend of polyester and cotton that guarantees both comfort and style. Let it be a testament to your affinity for nature's wonders and your acknowledgment of the worth in each experience. Wear it with pride as a reminder of life's beauty and the adventures that await.
Returns & Exchanges
We realize that you make choices in the buying process and we want you to be happy with your purchase. Returns/exchanges can be necessary, and we will do our best to meet reasonable expectations when these situations arise.
No returns or exchanges after 30 days.
Click the link below to read more!