ProductContent
Sunset Summit - Cheers Crop Tee
$
28.00
You Save:

$ -28.00

(100%)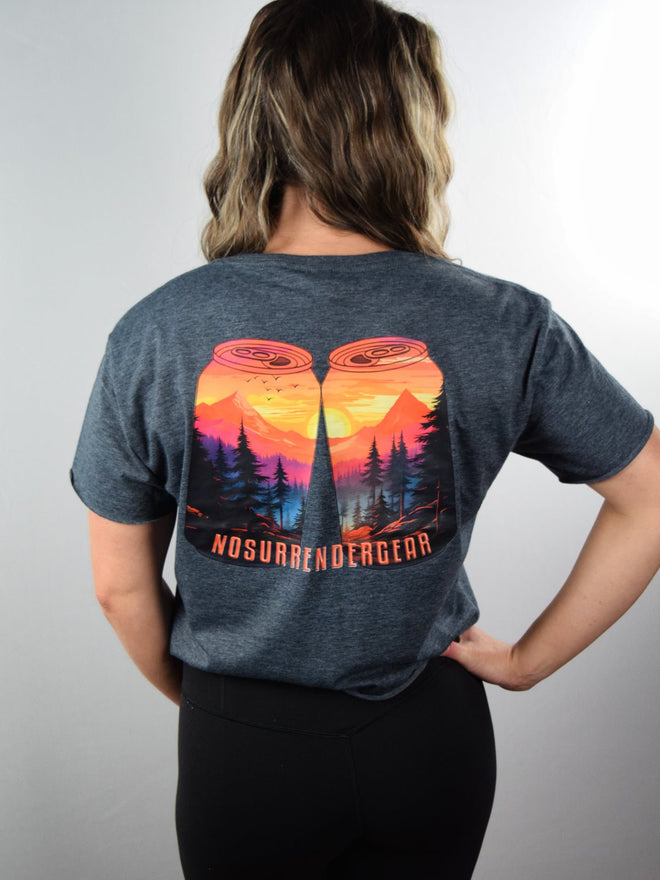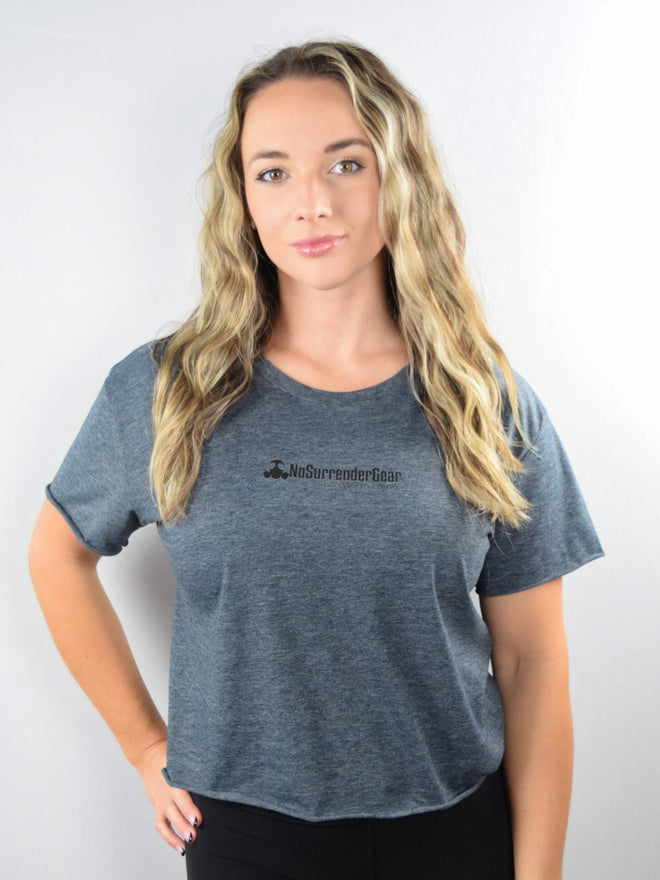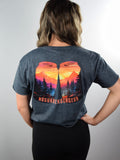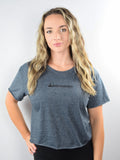 Sunset Summit - Cheers Crop Tee
$
28.00
You Save:

$ -28.00

(100%)
Product Description
Description

Returns & Exchanges
Description
Introducing our "Sunset Summit" Cheers Crop Tee – where comfort meets creativity in an extraordinary blend of 60% polyester and 40% cotton. This tee boasts a soft and luxurious feel against your skin, ensuring both durability and style that lasts.
Elevate your wardrobe with a design that embodies the spirit of camaraderie and nature's beauty. Behold a mesmerizing double-exposed image: a picturesque sunset over majestic mountains captured within the playful embrace of two beer cans clinking together in a heartwarming cheers. This merging of natural splendor and social connection captures the essence of shared moments and celebrates the bond of friends and nature enthusiasts alike.
As the sun gracefully dips below the horizon, casting its golden hues upon the rugged peaks, the act of toasting with clinking beer cans creates a powerful synergy between the tranquility of the outdoors and the joy of companionship. It's a visual reminder that life's most cherished moments often unfold in the company of good friends, amidst the awe-inspiring backdrop of nature's grandeur.
Elevate your casual attire with our "Sunset Summit" Cheers Crop Tee, a wearable masterpiece that encapsulates the beauty of both the great outdoors and the friendships that enrich our lives. With its impeccable blend of polyester and cotton, this tee offers unparalleled comfort, style, and a unique story that you can wear with pride. Experience the magic of sunset mountains and shared toasts in every thread, and let your clothing be a conversation starter, a source of inspiration, and a symbol of unforgettable moments.
Kaelee is waering a Large. 
Returns & Exchanges
We realize that you make choices in the buying process and we want you to be happy with your purchase. Returns/exchanges can be necessary, and we will do our best to meet reasonable expectations when these situations arise.
No returns or exchanges after 30 days.
Click the link below to read more!